Tripolis-Park™
Brand identity
Deliverables

Brand identity
Brand guidelines
Digital art
3 Event films
Marketing film
Website
5 Books
Tripolis-Park™ provides a new vision for today's workforce; a high-performance office space, with cutting-edge standards in sustainability, wellbeing and technology.


Tripolis-Park™ is built in harmony with existing heritage buildings and green spaces. Upgrades to the structure of the existing office complex are combined with a large-scale new structure - the 'landscraper'. The result is a bold, forward-looking campus that promises to be a dynamic and nourishing work environment.

We're pleased to have been involved from the early stages, developing all things brand related — from naming and brand identity, through to films, website, books and digital art. What a project. What a team.

The landscraper design of the new and groundbreaking building, designed by
MVRDV
, served as inspiration for the logo design: too big to fit on the canvas. The oversized logo doesn't fit on a business card or a tote-bag for instance. It's simply too big.
Can you make the logo bigger? Of course.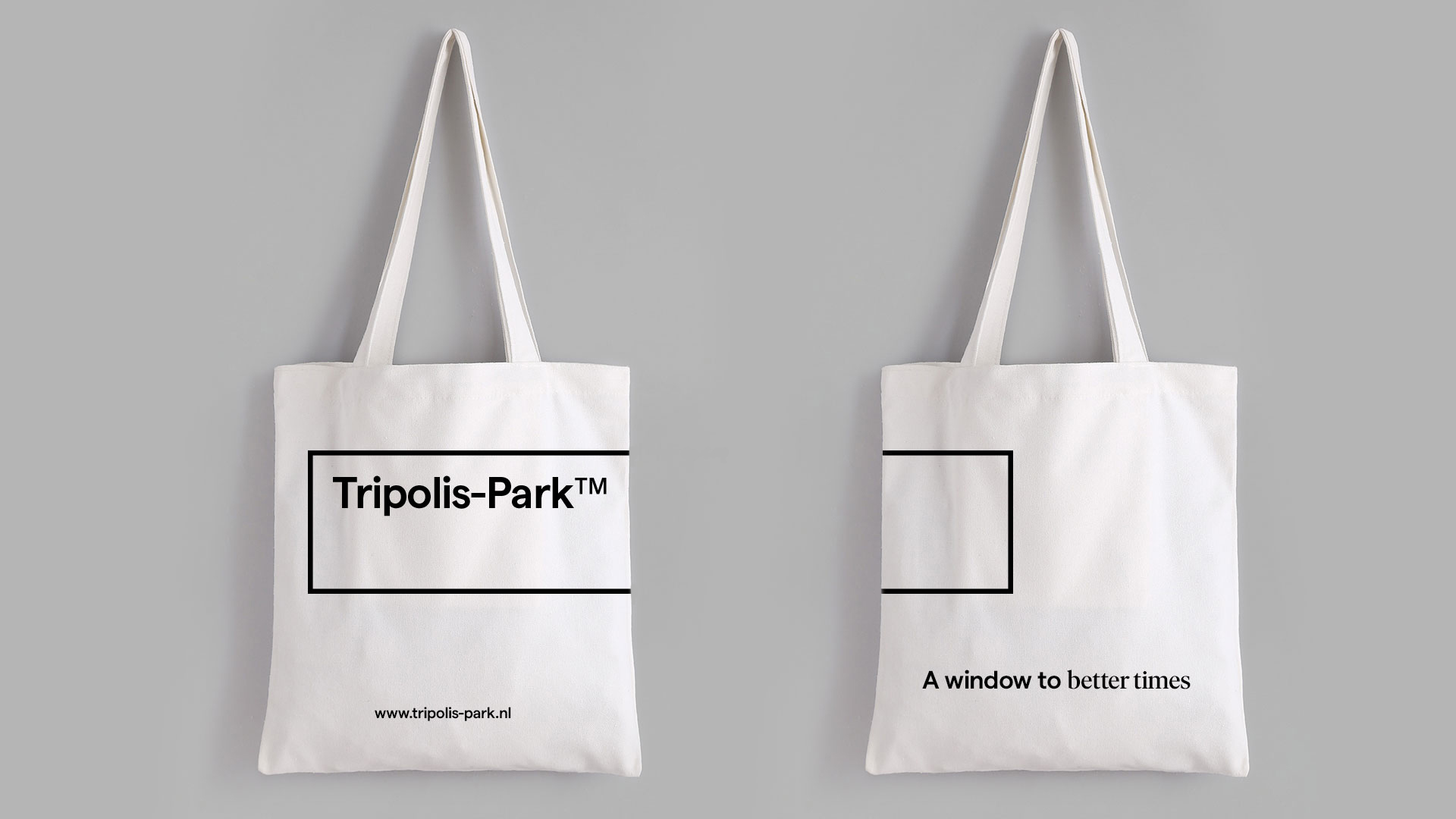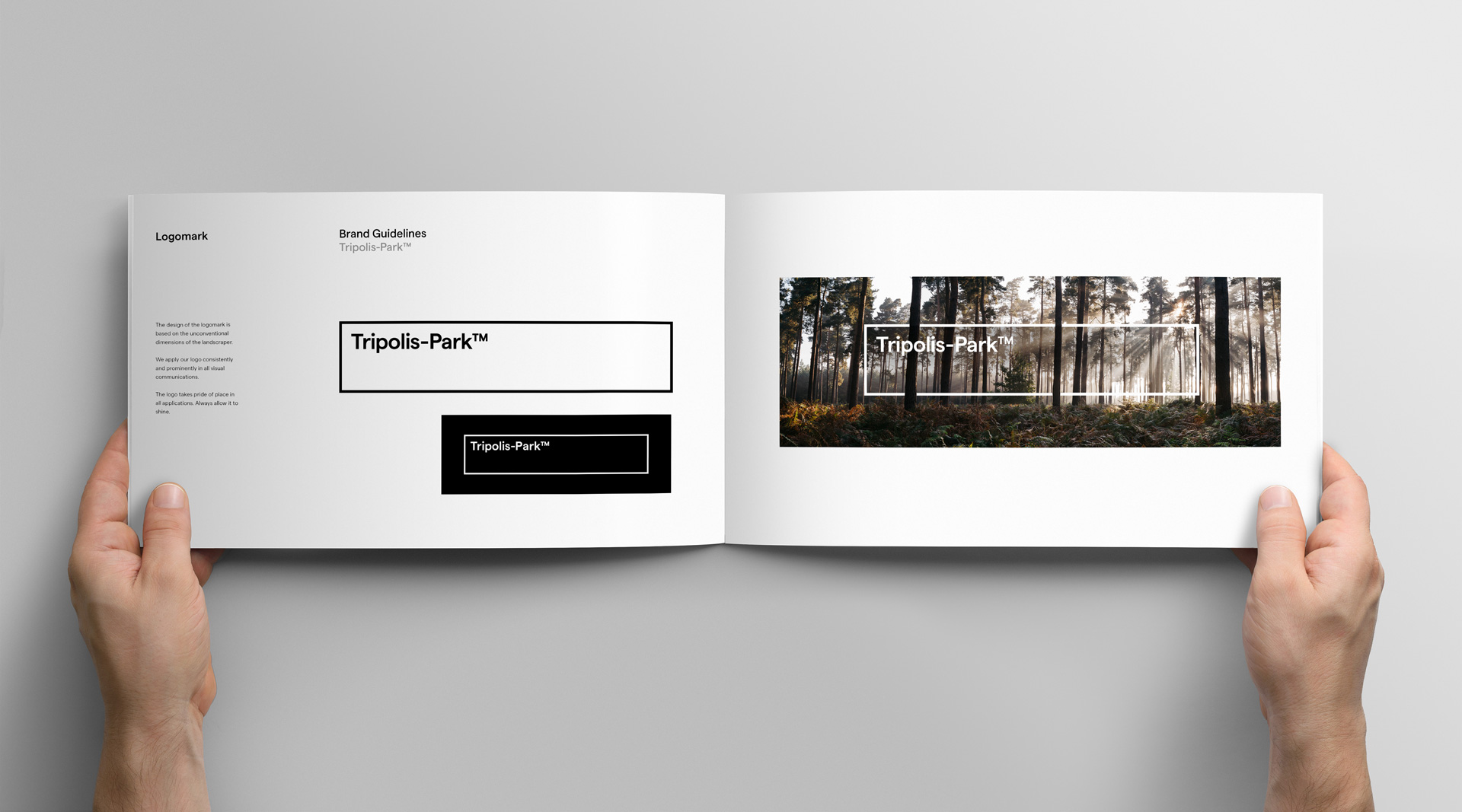 Tripolis-Park™ combines modern and heritage buildings. We took the same approach with typography and carefully selected two typefaces: the sans-serif Matter feels modern and trustworthy, with a subtle warm touch, while the classic serif font Ivar feels graceful, and refers to the rich heritage of the campus. The combination of the two creates a distinct character to the design.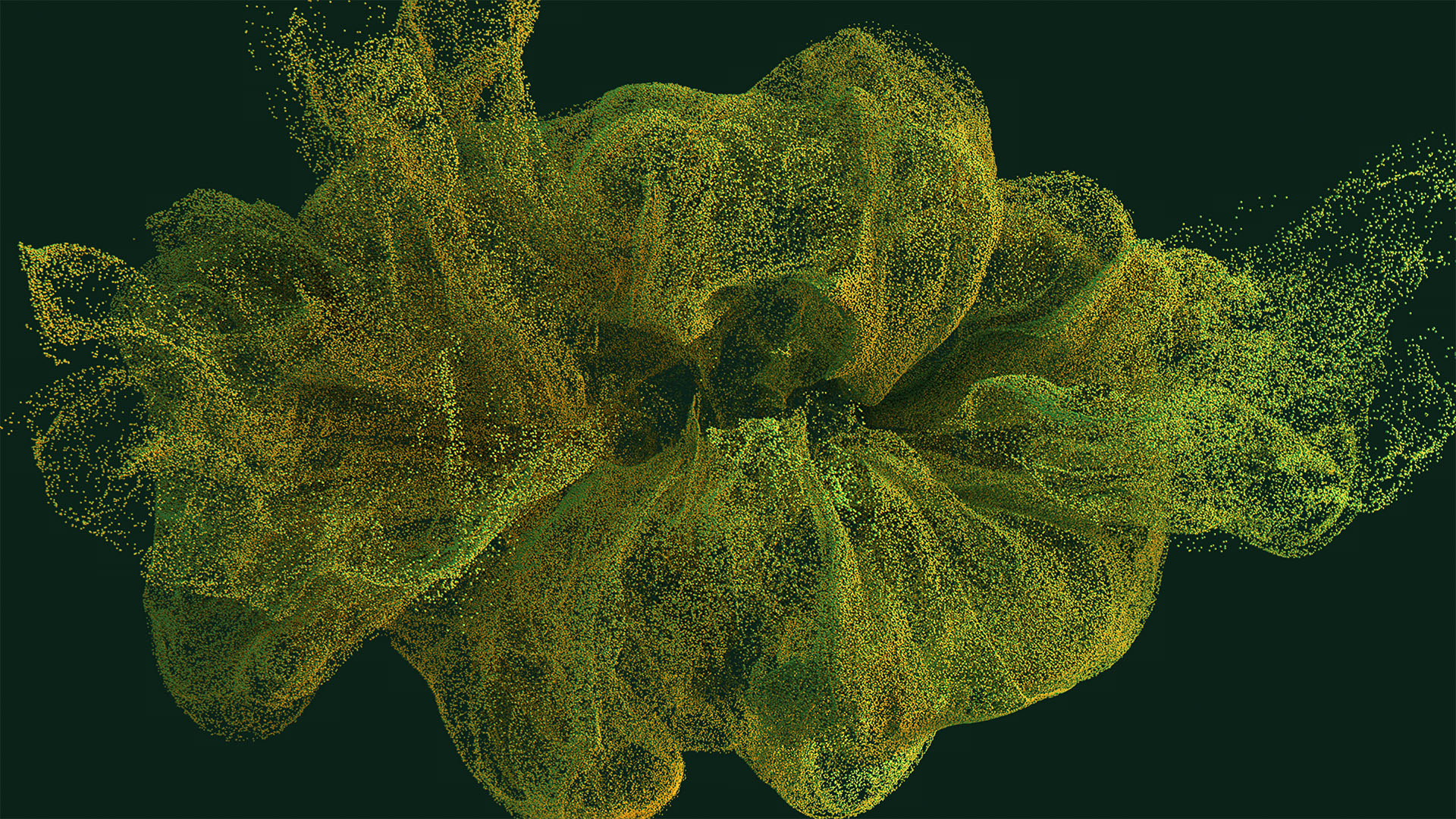 We've created an extensive library of digital art that goes beyond the usual small screens, and onto larger canvasses of the building. One of its purposes is to highlight the Tripolis-Park™ themes: work, play, sweat, relax. It can be used stand-alone, or as the backdrop to informational content such as digital wayfinding.

In this film ↑ we captured the variety of facilities on offer at Tripolis-Park™. From working in a high-performance office environment to a delectable dining experience. You can enjoy an exotic cocktail at one of the finest rooftop bars in town, or sweat like a maniac in a well-appointed gym. The campus encompasses many aspects of life, a notion we wanted to capture in a witty, well-paced film with a central theme of imagination — the spark that creates all things new.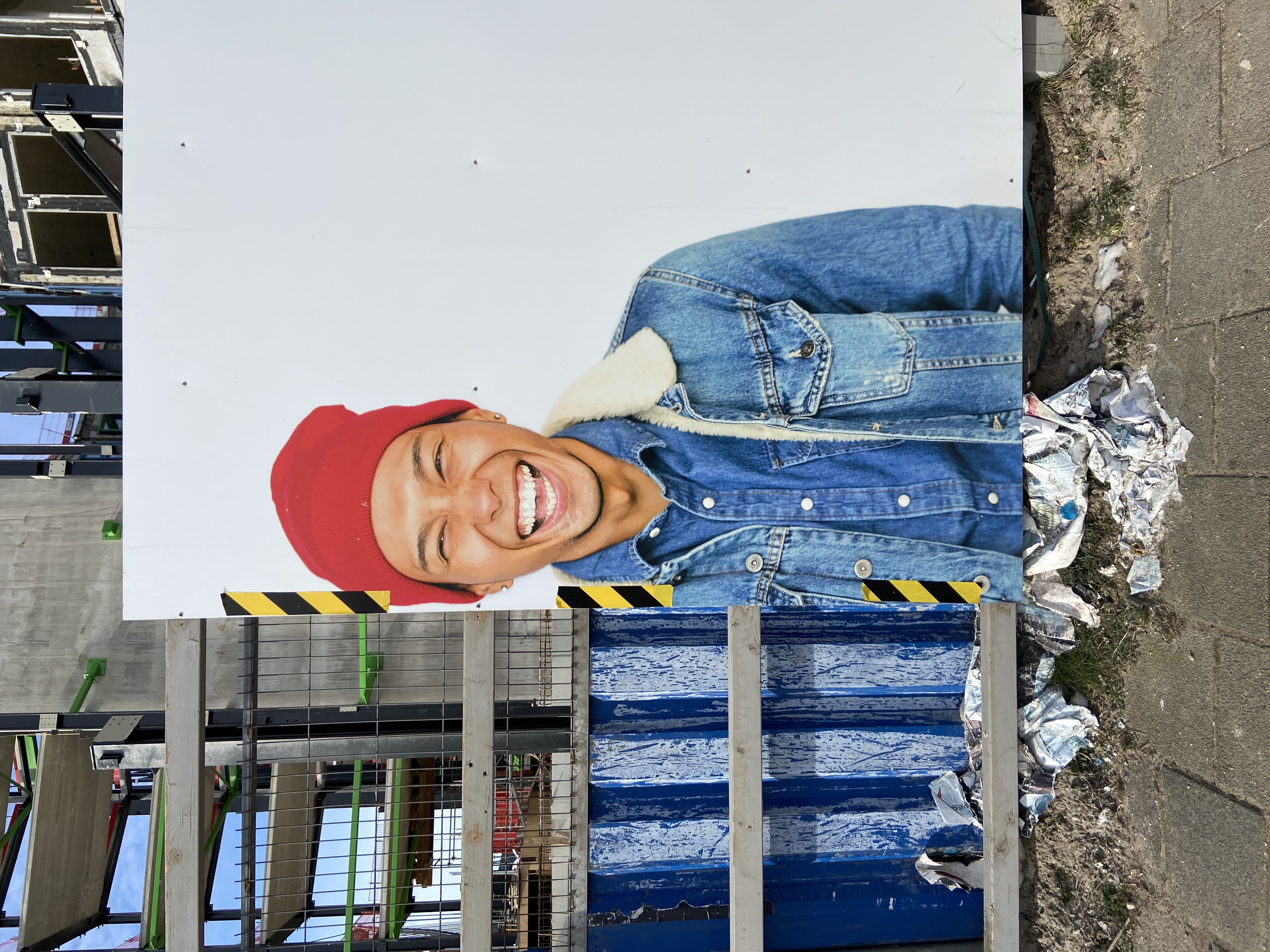 For events we've created aspiring films to focus on different aspects of this groundbreaking project. The brand music was designed in a modular way, allowing us to create an individualized soundtrack that resonates with each specific theme, whilst also remaining recognizable as a part of the whole.

Not only the logo is inspired by the spectaculair dimensions of the landscraper. We've expanded on this concept and crafted a website with a horizontal layout.
We understand it's hard to leave this page, but we kindly invite you to follow the link and scroll away.
︎︎︎
tripolis-park.com
Scroll to view selected projects
from our extensive archive