Select Sector SPDRs
TV Campaign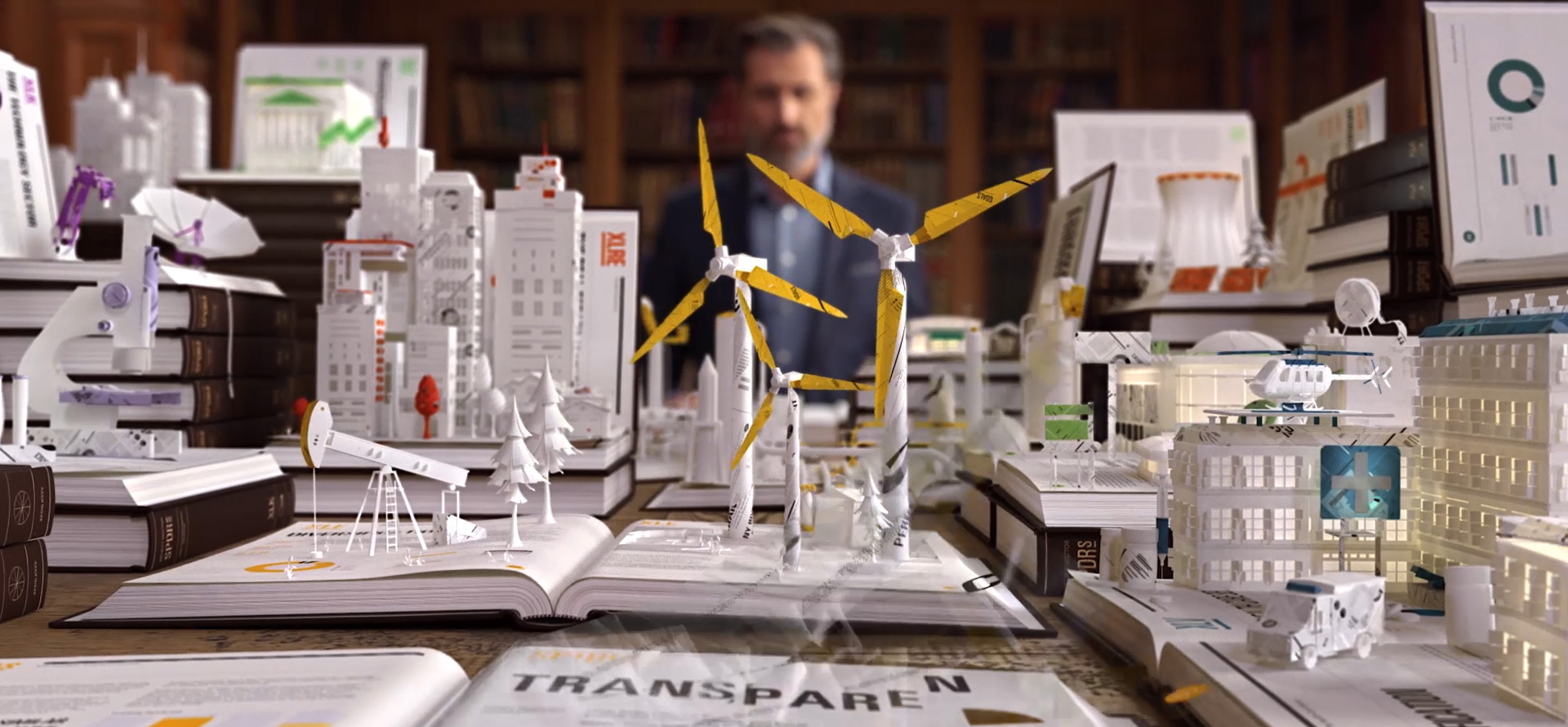 Deliverables


1 60" TV Commercial
6 30" TV Commercials
1 15" TV Commercial
10 Visuals for print & online
An inspiring TV campaign
Creating an aesthetic that stands out in the financial services sector.

The financial sector can be a somewhat dry and complicated subject but our modern take on it turned mutual funds into a captivating, motion design piece. To help SPDRs stand out in the financial sector, we needed to deliver a solution that would not only communicate to investors but also grab their attention.
In collaboration with The Outpost we merged live action footage with detailed motion design and animation. The TVC focussed on knowledge unfolding from books. The first 60-second commercial and the 15-second cutdown introduced the diverse portfolios, with five follow up spots.

It was a pleasure being able to shoot in a beautiful, old library but it was also uniquely challenging. Working with tight deadlines in tight spaces, we had to set up a custom rig for some of the aerial shots and build set elements that were aesthetically identical to the space – ensuring we left no trace of us ever having been there.
We wanted to produce inspiring commercials with an aesthetic that stood out in the financial services landscape. The best solution was a fluent mix of live-action, 3D animation and distinctive graphic design. Each film and mutual fund had its own color scheme to ensure the viewer could differentiate the services.
However, they all had the same animation style and the same magical feel, to ensure they would be recognised as a part of the same family. Just like in this 30-second spot, a landscape of healthcare and graphics unfold to tell the story of the Health Care sector – XLV.

Select Sector SPDRs TV Campaign wins three gold FCS Portfolio Awards

Select Sector SPDRs TV Campaign wins bronze FCS Portfolio Award
Select Sector SPDRs TV Campaign wins two gold Platinum Muse Award
Select Sector SPDRs TV Campaign wins gold Telly Award

Select Sector SPDRs TV Campaign wins three silver Midas Award
Check out the 2019 Campaign
here
Scroll to view selected projects from our archive