Creating
memorable work
with impact
As a creative studio we're hell-bent on details that champion the difference between something good and something great.

Over the years we have grown into an award-winning studio with an international team of creatives. Always looking for the best way to meet and exceed expectations.

❤ Crafting with care since 2009

Specializing in design & animation with a focus on aesthetics and visual storytelling.


Covering the entire creative process, from very first idea to final delivery.
Every project starts with a childlike sense of excitement. New beginnings, a chance to craft something profound and beautiful.

The creative process is our natural environment and its elusiveness our playground. Our tailor-made workflow helps guide us to create unique stories for all kinds of brands.
Services

Design

---
2D Animation

---
3D Animation
---
Storyboarding

---
Motion Graphics

---
Editing
---
Illustration

---
Live Action

---
Cel Animation
---
Graphic Design

---
Music

---
Sound Design

---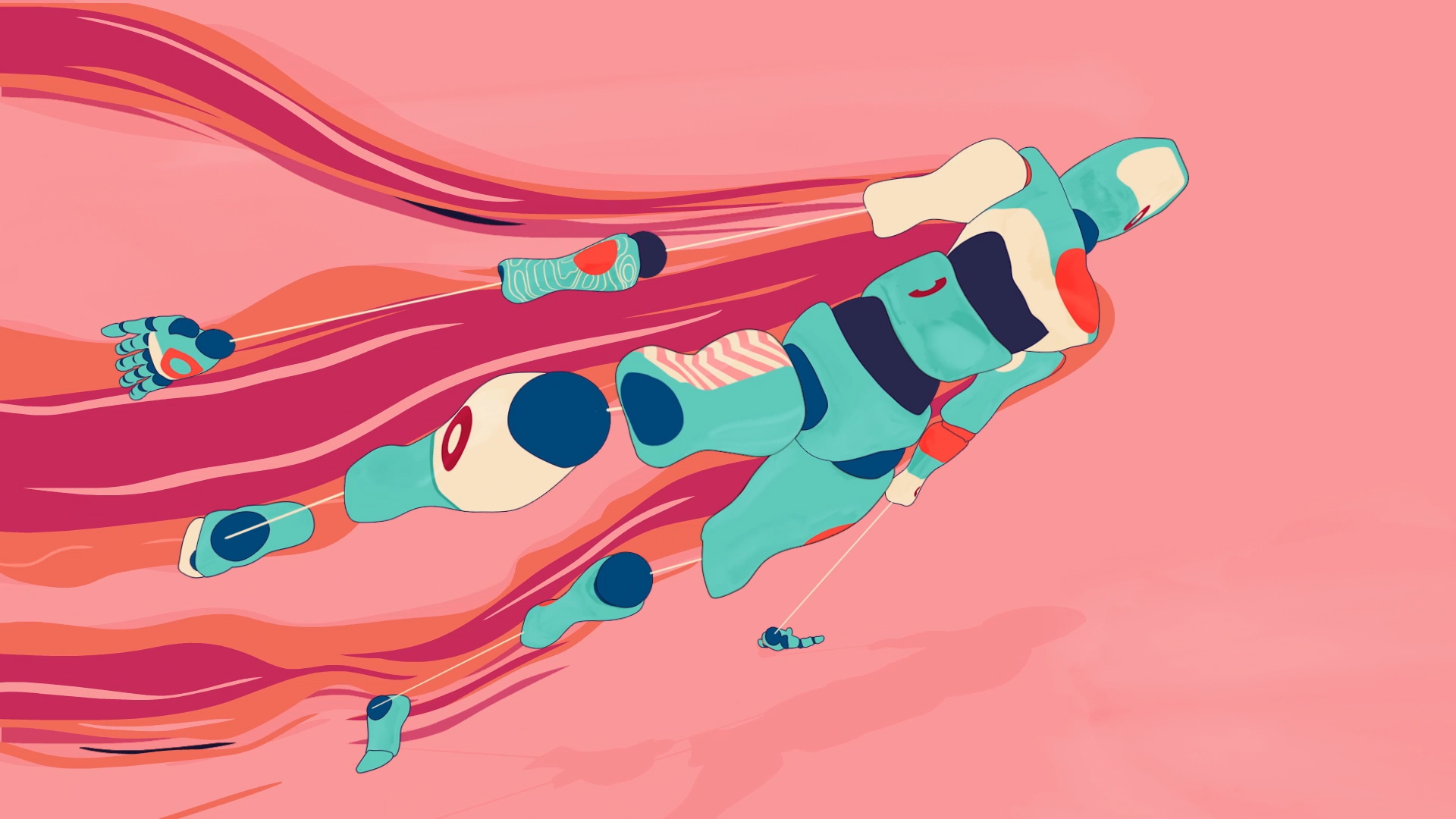 Over the years, we've collaborated with numerous forward-thinking clients, big and small. We believe that a relationship built on trust and transparency makes for the best work. Here is a selection of our clients:
Project
Select Sector SPDRs
Select Sector SPDRs
Select Sector SPDRs
Select Sector SPDRs
Select Sector SPDRs
Select Sector SPDRs
Select Sector SPDRs
Select Sector SPDRs
Select Sector SPDRs
Select Sector SPDRs
Select Sector SPDRs
ADCN Talent Leader
ADCN Talent Leader
Philips PHS
Be Sexy, Be Smart
Be Sexy, Be Smart
Be Sexy, Be Smart
Be Sexy, Be Smart
Be Sexy, Be Smart
UBI Banca
Nike Sneakerboots
Nuturalis
Naturalis
Naturalis
Naturalis
Naturalis
Naturalis
Naturalis
Amsterdam DNA
PlusOne logo
PlusOne logo
PlusOne logo
Volvo Drive Around the World
Volvo Drive Around the World
Volvo Drive Around the World
Volvo Drive Around the World
Volvo Drive Around the World
Beelden voor de Toekomst
The Ambient Life
The Ambient Life
—
Award
Gold FCS Portfolio Award
Gold FCS Portfolio Award
Gold FCS Portfolio Award
Silver FCS Portfolio Awards
Bronze FCS Portfolio Award
Platinum Muse Award
Platinum Muse Award
Gold Telly Award
Silver Midas Award
Silver Midas Award
Silver Midas Award
Platinum Muse Award
Platinum Muse Award
Gold Muse Award
Platinum Muse Award
Platinum Muse Award
Gold Bass Award
Silver Telly Award
Bronze Telly Award
Platinum Muse Award
RebusFarm 3D Award
Art Directors Club Merit Award
Silver Lovie Award
Silver Davey Award
Silver W3 Award
Gold Prestige Film Award
Gold Prestige Film Award
Silver Telly Award
Silver W3 Award
Brand New Award
Gold Brands of the World Logo
Silver Brands of the World Logo
Golden Drum Award
WebAward
Bronze Kinsale Shark Award
IAC
Bronze The NY Festivals
Silver W3 Award
Silver W3 Award
Webby Awards Official Honouree
—
Category
TV - Business to business
TV - B2B - Campaign
TV - B2B - Single
TV - B2B - Single
Print - B2B - Campaign
TV Ad campaign
Financial services
Regional TV - B2B - Campaign
TV/Cinema
Integrated (Mixed Media)
Financial Advisers
Animation
Non-broadcast - Craft - D&A
Animation
Motion Graphics
Non-profit
Best explanatory video
2D Animation
Art Direction
TV Ad
Product/Image Animation
Motion
Public service & activism
Non-Broadcast
Silver W3 Award
Animation
3D
Online video - Cultural
Branded Content - Non-profit
Logo and identity animations
Art and Design
Overall
Activation
Automobile
Design Craft
Best Automobile Integrated Ad
All Media
Video/Motion Graphics
Animation
Non-Profit / Educational
—